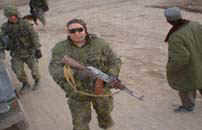 Chris Spriggs
Nickname: Spriggs
Education:
hobbies: what do you think?
position: No8/Flanker
Clubs/Representative Honours: Ottawa Scottish, Bell Alumni tour to Saranac 2001
Favorite Rugby player:
Favorite Alcholic Drink:
Favorite Movie:
Favorite Book:
Favorite Foods:
Favorite Song:
Favorite Saying:
Favorite Pastime:
Best Rugby Memory:
Worst Rugby Memory: Maybe travelling down to Saranac to play 2.5 mins of rugby before getting injured.???